I know, I KNOW! You've already heard about the free Book Smarter, Not Harder masterclass I've been hosting.
You already know I'm walking you through my tried and true method for making sure my days are efficient, creative, and restful. You also know I'm including a powerful manifestation technique I used the day I booked my last commercial last month. Literally. I have receipts. They're in the class. 😉
I've been reached out to by numerous actors who were unable to attend the masterclasses last week- and that just won't do. So TODAY is the FINAL masterclass encore in the free Actors Who Get It Facebook group at 4 PM PT/7 PM ET.
Here are a few comments that actors shared in the Zoom chat during the class last week: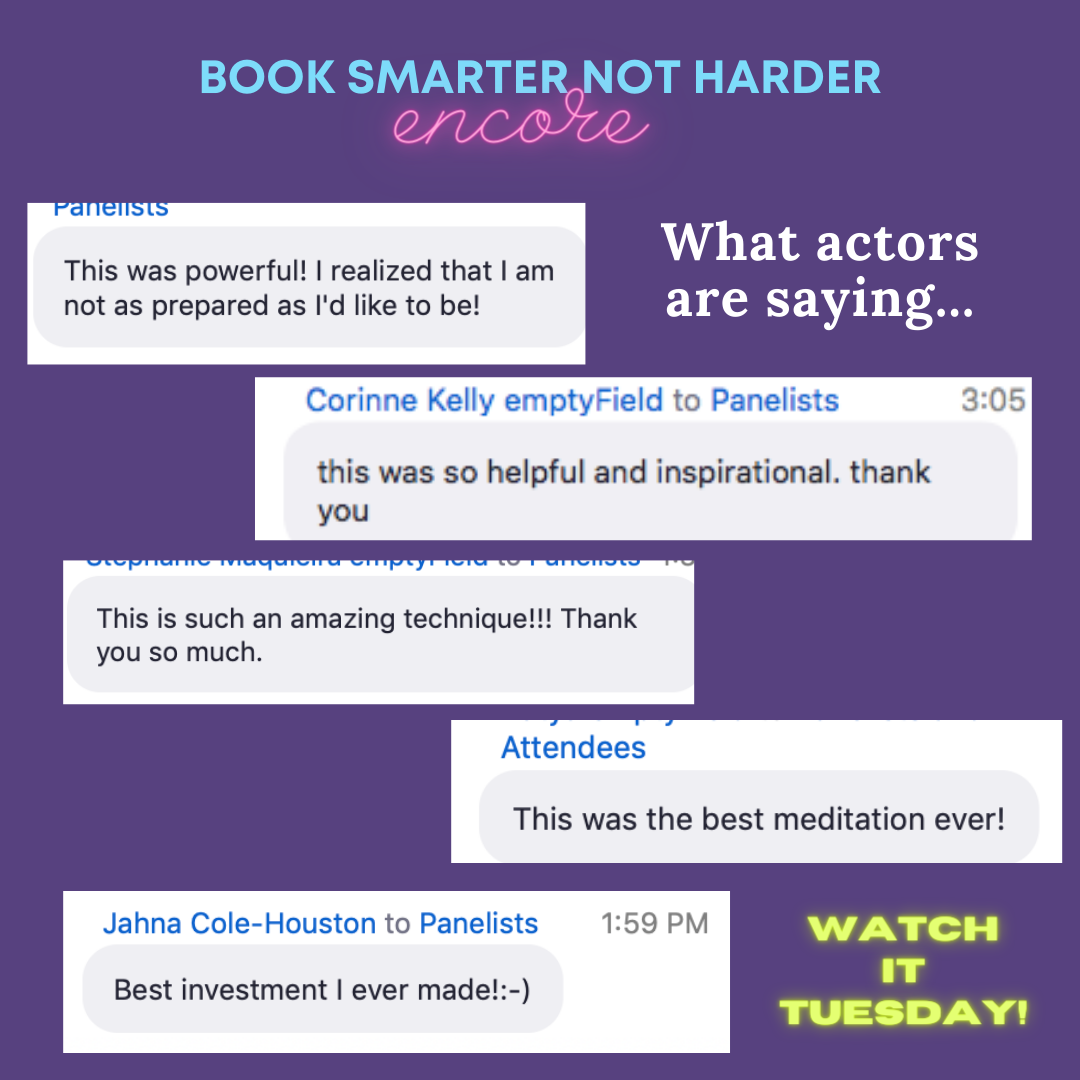 Trust me, you don't want to miss this.
If you've already joined us? You're always welcome to listen in again. 🙂
This is the last time I'll be teaching my free live class to achieve creative and financial freedom. I'll also be hosting a Q&A after! What are you waiting for? Click HERE to RSVP and join the Actors Who Get It Facebook group.
Here are the details:
ENCORE MASTERCLASS TODAY at 4:00 PM Pacific/7:00 PM Eastern
Streaming live in the Actors Who Get It Facebook group. Click here to join the group now!
See you there!